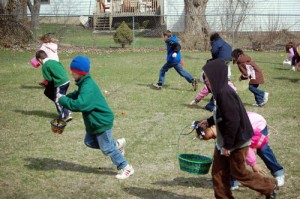 The Silver Lake Parks Committee has announced an Easter Egg Hunt for Saturday, March 19.
Come meet the Easter Bunny and hunt for eggs at Schmalfeldt Park. The hunt will begin at 9 a.m. Children ages 1 to 10 are invited to participate.
Bring a bag to put those eggs in. The hunt will be staggered by age so that all may participate safely.