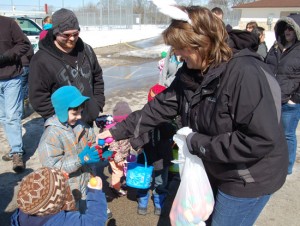 The Town of Salem will be holding its Annual Easter Egg Hunt on Saturday, March 26, at 11 a.m. at Salem Community Park.
The egg hunt starts promptly at 11 a.m.
The free event is for participants ages 2 through 10. There will be a special appearance by the Easter Bunny.
Pictures with the Easter Bunny will take place from 11 a.m. to noon. Bring your own camera.
The park is located at 9410 256th Ave., in Salem.
For more information, contact Shannon at 843-2313.