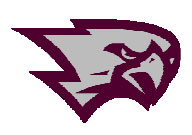 The Central High School wrestling team had six wrestlers qualify for WIAA DI  sectionals held Saturday at Racine Case High School.
Ryan Cavil will move on to the state tournament with a 2nd place finish  qualifying at 120 lbs.  He is the first state qualifier at Central since 2012.
The other CHS wrestlers competing for a spot at state in the sectional  were: Andrew Korolly at 106 lbs finished 4th, Jefferson Kearby at  132 lbs  finished 8th, Austin Kukla at 138 lbs finished 4th, Dennis Grubb at 152 lbs finished 8th, Reid McNeil at 195 lbs finished 8th.
The high school wrestling season will wrap up with the state tournament held at the Kohl Center on the University of Wisconsin-Madison Campus starting this Thursday with championship rounds held on Saturday.