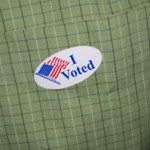 Voters in Twin Lakes School District #4 (Lakewood School) and in the village of Silver Lake will be able to vote in primaries Tuesday to narrow the field for the April 5 election:
Six candidates filed papers  to fill the two available seats for the Twin Lakes School District #4 board. The primary will narrow the field to the four that will appear on the ballot in April. The six candidates are: Incumbents Amanda Hahn and Kathy Ticha as well as Steve Turner,  Nicholas Heckel, Scott Whipple and Barry Woods.
Silver Lake had seven candidates file for three trustee seats in the spring election: Incumbents Roger Johnson and Dan Withers as well as Kimberly Gerber, Kevin A. Kusters Sr., Laura Francart, Robert Raymond and Eldon Johnston. The primary will narrow the field to six.
All polls in Western Kenosha County also will be open for a primary in the state Supreme Court Justice race.
Voter ID will be in effect. Voters will need to show a Wisconsin issued photo ID or a passport.
Polls will be open from 7 a.m. to 8 p.m.