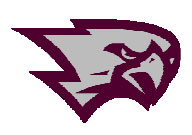 The Central High School Forensics team participated in Union Grove's 2016 "Big Game" Weekend Forensics Tournament on Saturday, Feb. 6.
The Central students who received medals and trophies include:
George Capelli, Lucas Wysiatko and Zach Wermling, who won a 3rd place trophy and Grace Jahnke, Emily Houtz, and Alex Kelly who received a medal for Group Interpretation.
Jennifer Young earned a medal for Moments in History.
Emily Jones took home a finalist medal and Francesca Weidner won 2nd place for Four Minutes.
Jaret Schroeder and Matt Holloway  won a 3rd place trophy in Play Acting.
Will Cushman, Delaney Coomans and Riley Noonan all took 3rd place trophies in Radio, Farrago and Solo Humorous respectively.
The team will compete next on Saturday, Feb. 20  at the Delavan-Darien tournament.