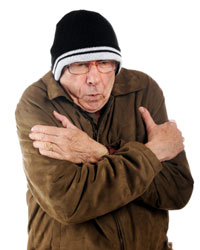 A dip in the temperature is starting Tuesday night and will stick around through Saturday.
For the most part, highs in the teens and lows in single digits will be the norm, says the National Weather Service forecast. Friday is the exception. The high might top 20 that day.
Wind chill is expected to be below zero Wednesday, Wednesday night and Thursday.
Temperatures could start to warm again Sunday and be back in the 30s for highs on Monday and Tuesday.