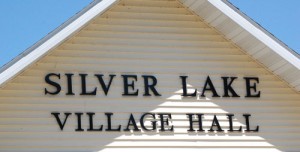 A proposal by Silver Lake village President Bruce Nopenz that the village consider a cash donation to The Sharing Center in Trevor met with little support and one trustee calling such an action illegal.
But Nopenz said he will have the village attorney look into the legality of the matter before he lets it drop.
Nopenz, at Wednesday's committee of the whole meeting, said he was prompted to raise the issue after learning that of clients served by the The Sharing Center about 9 percent are from Silver Lake.
In 2015, 64 families from Silver Lake used the center's food pantry on a regular basis, and visited the center 340 times in total, said Sharon Pomaville, The Sharing Center executive director. Average family size is about 3. The center also provided 1,565 mid-morning snacks to Riverview School for its low-income and homeless students.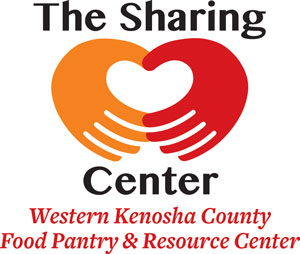 Talking with The Sharing Center officials, Nopenz said he learned that the center needs donations of cash as well as food provided by the drives many area organizations and groups run throughout the year.
But some other board members said they felt the village having a food collection box at Village Hall or organizing food drives was a more appropriate role for the village.
Run a food drive is "all this board will have to do a couple of times a year," said Trustee Roger Johnson. "The food is just as important as money."
Johnson added that the board in the past may have acted on a motion to not make donations of village funds to charities. It's not clear if it was just discussed or enacted because Johnson said the action was "on the table," which in municipal government speak would typically indicate a measure for which action was deferred.
Trustee Dan Withers suggested his research indicates the village could not legally donate to The Sharing Center.
"I believe its illegal to give money to an organization to provide a service that you are not mandated to provide," Withers said.
Pomaville, who in recent years has been coming to municipal board meetings to ask for a donation, pointed out that no legal basis for Withers view has ever been found to her knowledge.
"At other municipality meetings, the question has arose, "Is it legal to donate?" and so far, no municipality that I am aware of has found laws against it," Pomaville said in an email to westofthei.com.
In recent years, Salem, Twin Lakes and Bristol have made donations to The Sharing Center.
While the municipalities that have been making a donation have done so as donors, Pomaville said she would like to see a different approach.
"I would like municipalities to look at supporting the center as an emergency or human service provider for the people in their own town," Pomaville wrote. "Municipalities and towns contract with numerous providers to supply services to its community members."
As to the need and a role for municipal support, Pomaville wrote the following:
The better question might be, "Why should our community fund a program/company/agency that provides extensive supportive programs, including rehousing their homeless students and residents, helping stabilize families coping with drastic financial losses due to death or illness periling the survival of the entire family, feeding families that otherwise would be going hungry (yes in America, in 2016), providing one-on-one support to those in the throes of domestic violence, and so much more? I've also heard, "The churches would pick up the slack," and the truth is the task became so great, the churches couldn't and hence the birth of so many nonprofits over the last 20 years. I've also heard, "The federal government should be doing this (or the state, or county): they are not, and so why not you? Why not our local towns supporting the providers? We provide a service as critical as any other service a town chooses to see the need for. This is a need, not a luxury, and municipalities who may view the stabilization of the lives of its children as a luxury, please visit me anytime for a real-time conversation on poverty. Choosing to see the need is key."
Despite the lack of support for a donation (several board members did not express an opinion on a donation and Trustee Doug Randolph was absent), Nopenz said after the meeting that he intends to have the village attorney give an opinion on the legality before he brings the topic up again.