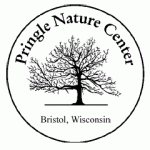 Pringle Nature Center, 9800 160th Ave., Bristol will be having a new adult program. Cabin Fever Crafts, Tuesdays in February, 10 a.m. to noon each day.
Stuck in the house with nothing to do? Come on out to Pringle and try these crafts to help alleviate your cabin fever. Line-up is: Feb. 9 Bread Making, Feb. 16 Soap Making, Feb. 23 Nature Photography. Pre-registration is required by 3 p.m. the Saturday before the program as space is limited.
General Public: $10/session plus additional materials fees (varies by class). Call 857-8008 to register and for additional costs.