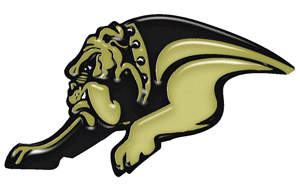 Note: WKCYF Bulldogs is a westofthei.com sponsor. The following is a paid announcement — DH
It's that time of year again!!!
Calling all football players, cheerleaders and coaches who want to be part of something great. The WKCYF Bulldogs are gearing up for their 17th season and have officially opened registration. WKCYF Bulldogs will be hosting their first in-person registration this Saturday February 6th from 10 am-2 pm at Riverview Elementary School located at 300 W Prosser Street in Silver Lake.  Interested participants who are unable to attend can register online at www.bulldogyouthfootball.com. WKCYF Bulldogs will also be hosting open houses at the DawgHouse every Tuesday in February from 6:30 pm-7:30 pm. The DawgHouse is located at 961 S Cogswell Ave. in Silver Lake. The Bulldogs are an all play league, proud members of USA Football with an all USA Football certified coaching staff who participate in the largest independent youth football league in the country the TCYFL. The Bulldogs core values are FUNdamentals, teamwork and leadership.
Come join the WKCYF Bulldogs family today! Dawg4Life