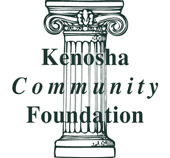 Executive Director Robert Schneider announced that the Kenosha Community Foundation is now accepting applications for the 2016 Herman and Virginia Gundlach Scholarship.
"We invite high school seniors who are currently attending Kenosha County's eight public high schools and want to continue their education at a college in Wisconsin to apply for the Gundlach Scholarships," said Schneider.
For the Gundlach Scholarship, the Foundation seeks applications from high school seniors:
Attending one of the eight public high schools in Kenosha County: Bradford, Harborside Academy, Indian Trail, LakeView Technical Academy, Reuther, Tremper, Westosha Central, Wilmot Union.
Have a Grade Point Average (GPA) of 2.5 or above (The GPA should not to exceed 3.25).
Plan to attend a four-year college, university or two-year accredited technical school in the state of Wisconsin.
Consideration shall be given to financial need, and to evidence of extra effort in school or community activities. Each student selected will receive a $3,000 scholarship. In 2015, Foundation awarded Gundlach Scholarships to seven Kenosha County seniors.
Applications forms for the Foundation's Gundlach Scholarship can be found here. 
Deadline for applications is Feb. 29, 2016. Recipients of the Gundlach Scholarship will be announced later in the spring.
The scholarships were established the late Herman Gundlach, who was the first certified public accountant in Kenosha as well as long-time treasurer of the Hawthorne Hollow nature center. Gundlach, who died in 1996,  and his wife Virginia, who died in 1978, firmly believed in the virtues of education and established the scholarship fund based on their belief that "the scholarship should be for only the first year of college — a chance to get a good start."
Since 2004, the Kenosha Community Foundation has awarded 113 Gundlach scholarships, totaling over $140,000 to Kenosha area high school students.
The Kenosha Community Foundation, organized in 1926 as a tax-exempt public charity, actively manages permanent endowments established by individuals, families and business organizations. The Foundation manages over $7.25 million in endowment funds and each year awards around $300,000 in grants and scholarships to Kenosha area non-profit organizations and students.