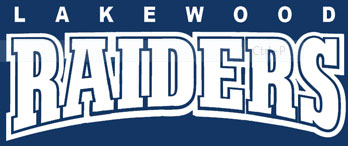 Lakewood School will be holding a Dedication Night for its new addition on Jan. 29, from 6 to 8 p.m.
The schedule is as follows:
6 p.m. — Doors open; fun activities begin.
6:30 p.m.   -Pre-ceremony entertainment by Lakewood band.
7 p.m. — Ribbon cutting dedication.
7:15 p.m. — Activities resume.
7:45 p.m. — Drawing for prizes.
8 p.m. — Festivities end.
Visitors will be able to take a tour and see what's going on at Lakewood. Get your picture taken with the Raider. Enjoy complimentary treats. Win prizes.
The extensive school building project included: Demolishing and rebuilding a new gymnasium and constructing a new school entrance and office addition; the addition of two new classrooms with a corridor connecting the building and creating a safety enclosure for the courtyard; upgrading the science lab; remodeling the restrooms and offices; replacing and reconfiguring doors and lockers, asbestos abatement, replacing floors and additional remodeling and repairs; site and storm water system improvements; and acquiring furnishings, fixtures and equipment.