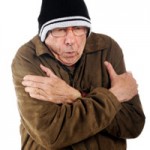 The latest National Weather Service forecast calls for wind chill values on Monday a bit colder than previously forecast.
With a lower high now of 5 degrees and similar wind the forecast may now be as low as -20 to -30.
A wind chill advisory is still in effect until noon Monday.