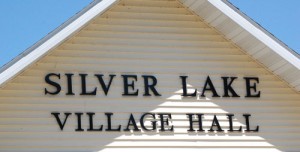 Note: This article corrects a substantial error from an earlier version. I apologize for the confusion. — DH
Silver Lake had seven candidates file for three trustee seats in the spring election.
Incumbents Roger Johnson and Dan Withers filed papers before Tuesday's deadline as did Kimberly Gerber, Kevin A. Kusters Sr., Laura Francart, Robert Raymond and Eldon Johnston.
A primary will be needed to narrow the field to six. That primary will be held Feb. 16.
Trustee Carolyn Dodge did not file papers to run for re-election, filing a non-candidacy statement before the Dec. 28 deadline. When she was elected in April 2014, she received the most votes of six candidates.
The top three finishers in the April 5 election from the field of six will fill the seats.