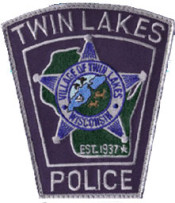 Twin Lakes Police are investigating a Christmas morning incident at a residence on Pebble Beach Court in Twin Lakes that left one person seriously injured.
From a statement from Twin Lakes Police Chief Adam Grosz:
The police department and Twin Lakes Rescue were dispatched to a residence for a male subject that was bleeding. Officers found a 58-year-old male with severe injuries to his head consistent with being in some type of altercation. He was transported to Froedert Hospital in Milwaukee via helicopter. A 25-year-old male who was staying at the residence was taken into custody for the assault and is currently being held in the Kenosha County Jail. Investigation is still being conducted but we do not believe the public is in any danger related to this incident.