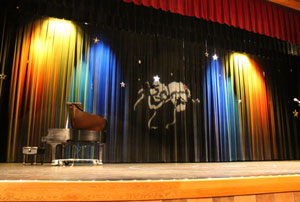 Wilmot Union High School's Drama Club presents Chaos & Creation Part VIII, an all-school talent show, to be held in the Lance Haas Auditorium on Saturday, Jan. 16 at 6 p.m.
This year's show will feature over 45 student performers and will include songs, dances, guitar and piano solos, monologues, and skits. The show is a Drama Club production and will create drama scholarships for our graduating seniors. All tickets are $5 and will be sold at the door on the night of the show. Doors open at 5:30 p.m.
For more information on Drama Club or this production, contact Deborah Fragale or Roni Carpenter at 862-2351.