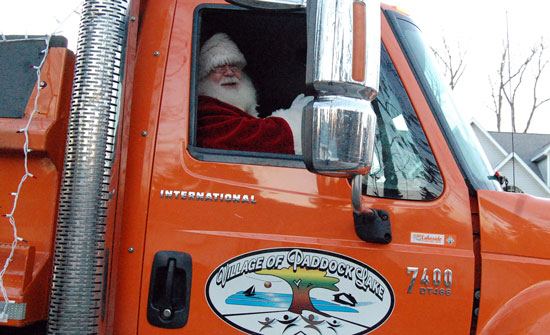 Paddock Lake held its third annual holiday parade Saturday evening.
Parade entries from local organizations and businesses, Town of Salem Fire/Rescue, the Kenosha County Sheriff's Department and village of Paddock Lake Public Works made up the parade entries. This year's theme was "Island of Misfit Toys."
The parade started on the west side of town at McAlonan Park and made its way to Village Hall. There children could visit with Santa afterwards and there were refreshments for all.
Santa had been scheduled to travel the parade in the fire department's antique engine. But a silo fire just before the parade started, changed that plan and Santa instead rode the route in a village public works truck, said village President Terry Burns.
Here is video of the parade at the beginning when it was fairly light out:

Here is video of the parade at the end of the route when it was a little darker:

Here are some more photos, including the winners of the float entry contest: