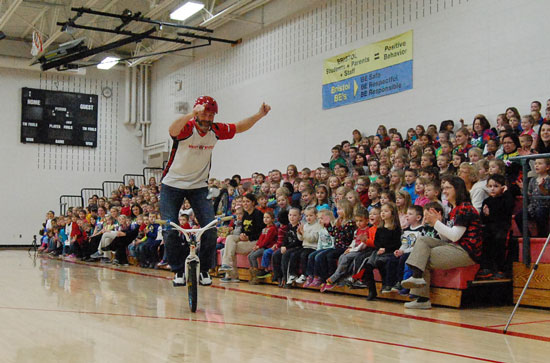 Riders from the Wonder Wheels BMX stunt team brought their message of anti-bullying and character building to Bristol School Friday. along with a lot of thrilling bike stunts.
The all-school assembly was sponsored by the Bristol B's Committee, said Principal Jeff Terry.
Two riders from Wonder Wheels showed off both flatland and ramp stunts. They also answered questions from the enthusiastic audience and took time to reinforce the need to strive to achieve goals and how to deal with bullies.
Here are some video highlights of the first assembly followed by some more photos: