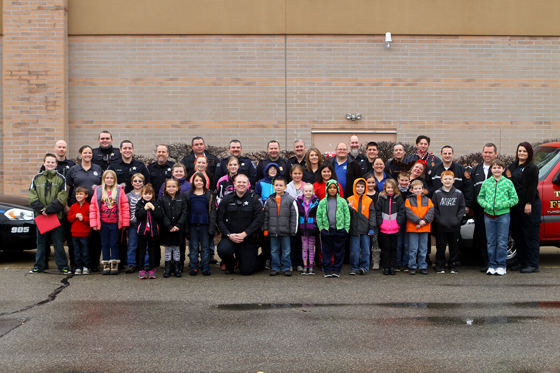 Members of the Twin Lakes Police Department, Twin Lakes Fire Department, dispatchers, and Randall Fire Department accompanied 24 young shoppers through Walmart in Lake Geneva Saturday morning for Shop With a Hero.
The children were selected from Randall and Lakewood schools. Each child had $200 to spend and the opportunity to spend some time with a member of the protective services.  The annual event happens because of donations. Volunteer wrappers wrap any of the gifts the children select.
The children began the day at the Twin Lakes firehouse, signing in, taking a picture with their hero and munching on donuts, milk and juice. After the shopping, they met for pizza.
Here are some more photos: