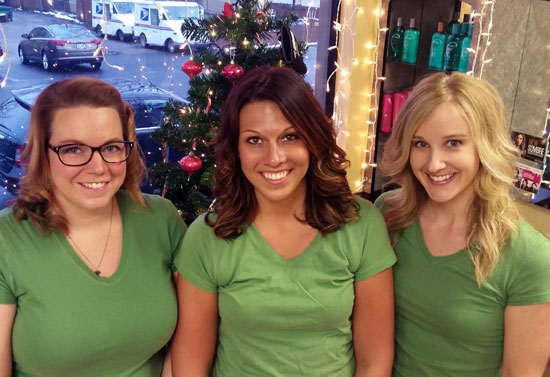 Note: Bristol Hair Shoppe has advertised this event with westofthei.com. — DH
Bristol Hair Shoppe's 2015 Holiday Open House will take place Saturday, Dec. 12, from 8 a.m. to 4 p.m.
Stop in and take advantage of their great holiday deals.
At this event only:
Moroccan Oil and Pureology products 20% off.
Gift packs will be 10% off.
Buy one get one OPI.
All Mirabella products 30% off.
Select products will 50% off for the first 5 people to attend.
Free lip and brow wax all day.
There also will be surprise gift bags and raffles.
Bristol Hair Shoppe is located at 8216 199th Ave., Bristol.