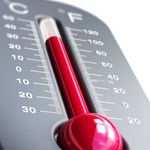 The above headline consists of words one does not expect to type in December in Wisconsin.
Still, they are completely appropriate given the local National Weather Service forecast for our area.
Temps should flirt with 50 Tuesday and Wednesday, landing in the high 40s. But we should top 50 Thursday, Saturday and Sunday.
There will be a 30 percent chance of rain Saturday and a 70 percent chance Sunday.