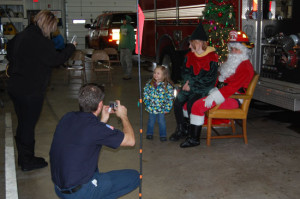 The Salem Fire Association will be hosting Pictures with Santa on Saturday, Dec. 5 from 9 a.m. to 2 p.m. and Sunday. Dec. 6 from 7 a.m to 2 p.m. at Salem Station 2, 8339 Antioch Road, Salem.
Have your photo taken with Santa. There will be multiple photo backdrop opportunities including:
Santa Claus.
Charlie Brown.
Minions.
Rudolph/antique fire engines.
Olaf
And more.
Pictures $5 each or five for $20. Donation of toys also welcome. Proceeds will go to Toys for Tots.
Sunday will also feature Pancakes with Santa.