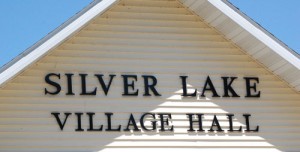 Silver Lake property owners will see an increase in their storm sewer charge on their next property tax bill.
The Silver Lake Village Board Wednesday voted to increase the fee to $125. It had been $94.
Funds raised by the charge are used to address storm sewer projects in the village. In recent years, the village has experienced persistent trouble with its aging storm sewer system.
At a committee of the whole meeting earlier this month, board members seemed united in the idea that the fund needed a boost to keep up with those repairs.
"If we don't start putting money into this we're going to have a bigger problem down the road," village President Bruce Nopenz said at the earlier meeting.
The fee was instituted in 2008 at $50. That was increased to $94 at the suggestion of the village engineer in 2010.