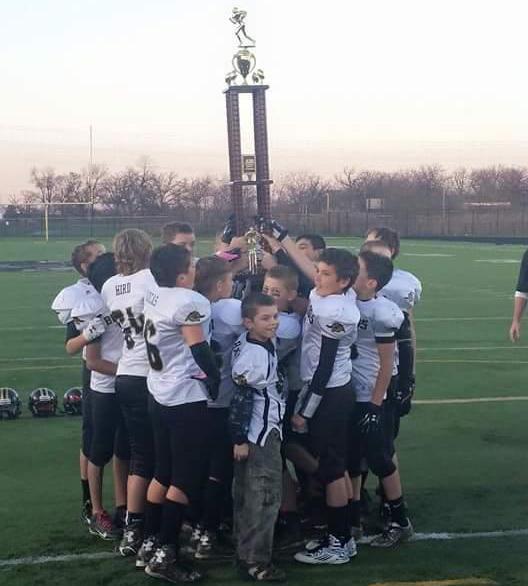 The Western Kenosha County Youth Football Program Bulldogs captured the 3A Big10 middleweight championship Nov. 15.
The Bulldogs won the game by a score of 8-0 over the Zion Jr. Zee Bees at Grayslake North High School. The Bulldogs finished the season with a record of 8-3.
The bulldog roster consists of Benson du chemin, Kaleb Gendron, Viny Greco, Reymondo Guajardo, Jake Hanke, Luke Hanke, Austin Hird, Nick Kanabay, Aidan Lucas, Caden Mulhollon, Colton Nardini, Hunter Ornberg, Gaven Pelky, Diego Pichardo, Aidan Ramsdell and Ryan Ultsch. The Bulldogs are Coached by Ken Mulhollon, John Gendron, John Lucas, Rob Guajardo, Rudy Greco and Corey Ultsch.
The Bulldogs (WKCYF) are a non-profit youth football and cheerleading organization that participates in the The Chicagoland Youth Football League, which is the largest independent youth football league in the country. The Bulldogs have been providing youth football and cheer to the community since 2000.