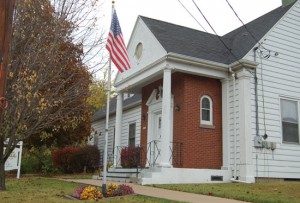 Callie Rucker was appointed town clerk by the Randall Town Board Thursday at its regular meeting.
Rucker succeeds Phyllis Kaskin, who held the post since 1967, when she succeeded her husband after his death. She retired as of Oct. 31.
Rucker's appointment was hardly a surprise. She has been working along side Kaskin learning the ropes in recent months.
After making the appointment, Chairman Bob Stoll said to Rucker, in a humorous reference to Kaksin's long tenure,"It's official; you're in for 48 years."