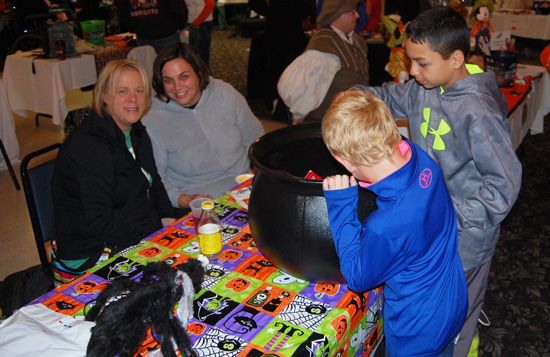 Children and adults with disabilities were able to enjoy trick or treating and other Halloween themed fun at the Country Inn and Suites in annual Halloween event Wednesday at the Parkway Chateau.
The event is a Halloween celebration for children and adults with special needs and their families. Participants can dress up in their favorite costume and then trick or treat in a safe, accessible environment. Area businesses and organizations (including westofthei.com) sponsor fun stations for the trick or treaters. Participants enjoyed great snacks, candy to take home, playing games, winning prizes, live music, face painting, balloon making and more.
Demand for the event has grown and this year the hours were expanded.
Here are some more photos: