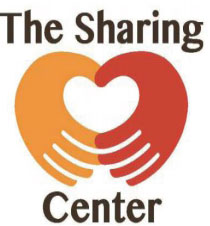 The Salem Town Board voted unanimously Tuesday to send a $10,000 donation to local relief agency The Sharing Center.
The action came at a special Town Board meeting.
The donation was initiated and approved by electors at the April 2014 annual town meeting in a 53-3 vote. The funds were included in the 2015 budget.
"We should have done this sooner, but we didn't," said town Chairman Diann Tesar.
In 2013, resident Tim Squier made a motion, approved by electors, for the town to donate $5,000 to The Sharing Center. In 2014, he made a motion to increase that by $5,000 to $10,000. This April, Squier again made the motion to increase the amount to $15,000 to be donated in 2016. That motion passed by a single vote.
Paul Gagliardi, a Paddock Lake based attorney and president of The Sharing Center Board of Directors, thanked the board for the donation.
"Thank you for your support and the electors for their strong support," Gagliardi said. "Salem stepped up much more than any other municipality."
While voting for the donation, and saying "we love have The Sharing Center in Salem," Tesar also seemed to have some reservation about the size of the donation.
"It's a lot of money," Tesar said. "It's a lot of taxpayer money."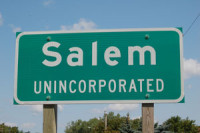 Resident Mike Ullstrup, speaking from the audience, expressed concern about the impact of the town donation on taxpayers already having a hard time making ends meet.
"You're putting more stress on the tax levy," Ullstrup said.
Gagliardi defended the donation saying the center supports people who are even more in need of help and that the amount was not significant when spread over the entire town's tax base.
"It's $2 per resident," Gagliardi said to Ullstrup. "Do the math."