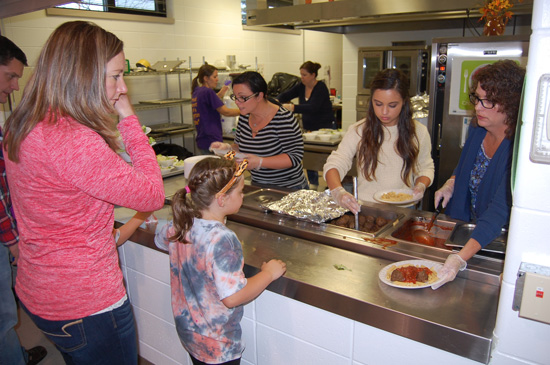 Brighton School hosted its annual spaghetti dinner and dodgeball tournament Friday evening at the school.
School and community members packed the cafeteria to enjoy dinner. The gym was crowded too, watching teams work their way through spirited games of dodgeball.
There also were silent auction items to bid on and bake sale.
The proceeds from the evening will be going towards purchasing a new school LED sign, engineering kits, books/online sources for students, professional development for teachers, and incentive activities for our PBIS program.
Here are some more photos: