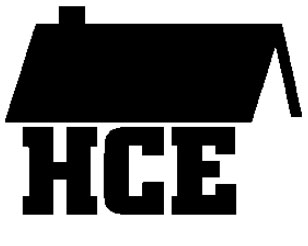 The Kenosha County members of the Wisconsin Association for Home and Community Education (KCAHCE) held their annual meeting on Sept. 24 at the Parkway Chateau.
Seventy-five members from the 11 Kenosha area clubs were in attendance for the event. Several KCAHCE members were acknowledged and honored for their 55 year membership and dedication to the organization. The event also hosted a speaker for the evening, Executive Director Karl Erickson of the ELCA Outreach Center in Kenosha. Erickson discussed the services and offerings of the ELCA Outreach Center to the group which was very informative. As part of the event, the Kenosha County HCE members were asked to bring socks for donation to the Outreach Center, a much needed "wish list" item for the Outreach Center. In the normal KCAHCE spirit, KCAHCE members donated 1,000+ pair of socks to the organization. A very nice evening was had by all.
The Wisconsin Association for Home and Community Education, Inc., is a non-profit educational organization comprised of member associations in 54 counties in Wisconsin.  The organization is unique in that members extend the information they receive from the University faculty and other reliable sources to the membership and community. Program planning and leadership training are provided by a collaborative effort of WAHCE, Inc. and the UW-Extension Family Living Program.  Programs exist at both the state and the county level to bring quality educational programming to our members and our communities. Kenosha County HCE began in September 1951.  KCAHCE provides educational programs for its members who then share the information they learn with family, friends and neighbors. Kenosha County HCE also gives members opportunities to volunteer their time and talents within the local community. Membership is open to all persons without regard to race, color, ethnic background or economic circumstances.   An HCE club is a group of friends and neighbors who meet regularly to get the latest information on what's new for the home and family, learn how to do things and/or go to places that are of interest to the group and get involved with various community service projects, such as the Wisconsin BookwormsTM program which is designed to provide free books and an early reading experience for children from limited income families, working with the Kenosha County local schools.
Each month volunteers from Kenosha County HCE read award winning books to the children, engage them in a related activity, give books to the children and provide educational activity sheets for their families.)
Visit the website at www.wahceinc.org.
Interested in joining or learning more about the organization? Contact the Kenosha HCE Membership Chairpersons:  Julie Pringle at 262-857-2676 or Regina LaForge 262-577-2044 or Contact Kenosha County UW-Extension, 19600 75th Street, Suite 2, Bristol, WI  53104, phone: 857-1945.
Watch for the upcoming KCAHCE fundraising Christmas Cookie Sale on Friday, Dec. 4, to be held at various locations in Kenosha County.