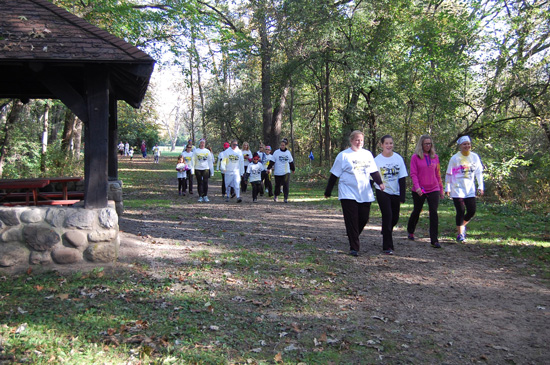 Riverview School's PTO held its first Color-A-Thon fundraiser Saturday at Fox River County Park.
Participants were able to follow a 5K Color-A-Thon course or a Family Course, running or walking at their own pace. Along the way, they wer blasted with various types of fun color powder.
After the run walk, there was to be the After Blast at the finish, with music, big blasts of color and more.
The event was held to raise funds for PTO sponsored events, field trips, classroom/teacher allowances and more.
Here's video of the start followed by more photos: