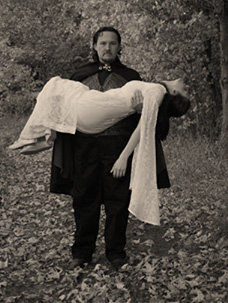 The Seno K/RLT Conservancy will host Dracula, A Live Performance, on Oct. 17 from 7 to 9 p.m.
Ticket price is $15.
Celebrate this time of year with live theater in the rustic barn and woodlands of Seno. Creative Outlets will perform this timeless story, including a 10-minute pursuit of Dracula along a woodland path.
Following the play, there will be a reception in the lower barn to meet the cast of characters, Beverages and hors d'oeuvers will be available. There also will be an optional night hike. Dress for the weather. Upper barn is not heated.
Tickets available by calling 539-3222. Space is limited.