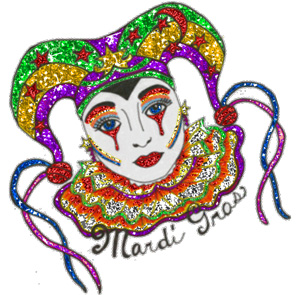 Twin Lakes Area Charity Corp. presents Mardi-Gras-Charity Auction and Murder Mystery "The Spy Who Loved me to Death" on Saturday, Oct. 17 at Rumpoles Banquet Hall in Twin Lakes.
Hors D'oeuvres and dinner will be catered by Twin Lakes Country Club's Red Barn Catering & Events.
Doors open at 5 p.m., open bar 5:30 to 7:30 p.m. $70 per person, $130 per couple and table of 8 for $499.
Dress as your favorite mardi gras reveler. Prizes for the best costumes.
Event includes loud and silent auction and 50/50 raffle. Murder mystery presented by Murder by Design.
Event administered by Twin Lakes Area Chamber & Business Association, Inc.
For reservations or more information call the chamber office at 877-2220 or by email at info@twinlakeschamber.com