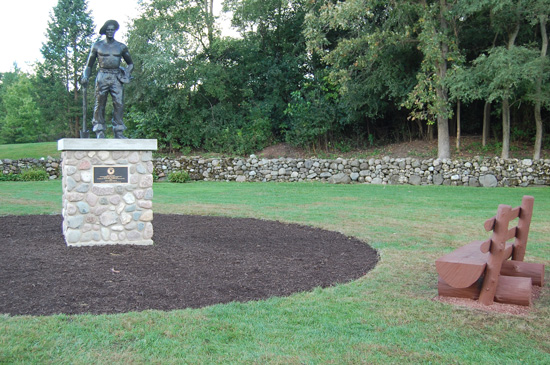 A statue to honor the work of the Civilian Conservation Corps has been unveiled at Fox River County Park.
The Civilian Conservation Corp ran from 1933 to 1942 as part of President Franklin Roosevelt's "New Deal" to employ young men, aged 17 to 28 years old, in manual unskilled labor to remove them from the relief rolls. Fox River Park was Project SP-8 and home to 300 men in CCC Companies 2625 and 2655. The project ran from 1934 through 1937. The men built pavilions, roads, parking lots, streambank revetments, installed drainage, built stone walls and planted over 130,000 trees and shrubs. In October of 1937, the Department of the Interior terminated the project at Fox River Park. The camp buildings were dismantled and the men moved out.
The statue, purchased through the CCC Legacy Foundation which represents the alumni, was made possible by a donation from the John and Ruth L. Kloss Charitable Trust.