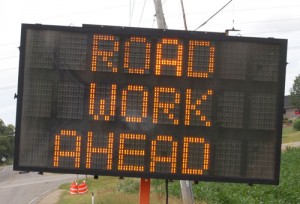 If you cross the stateline on Fox River Road regularly, you might want to know there will be construction in Illinois starting soon.
Here's an announcement from Lake County Grading Co. LLC shared by David Shortess, Salem Public Safety:
In conjunction with McHenry County Department of Transportation, Lake County Grading Company, LLC announced that Wilmot Road, North of Route 173, will be closed to traffic starting October 5, 2015 for construction improvements crossing the roadway. A detour will be posted. Northbound traffic will be rerouted to Siedschlag Road to County CK to reconnect with Wilmot Road/Fox River Road just North of the Illinois/Wisconsin State line. Southbound traffic will follow the reverse route. The road closure will be complete by October 21, 2015. Motorist can expect delays and should allow extra time for trips through this area. Drivers are urged to pay close attention to flaggers and signs in the work zones, obey the posted speed limits and be on alert for workers and equipment.