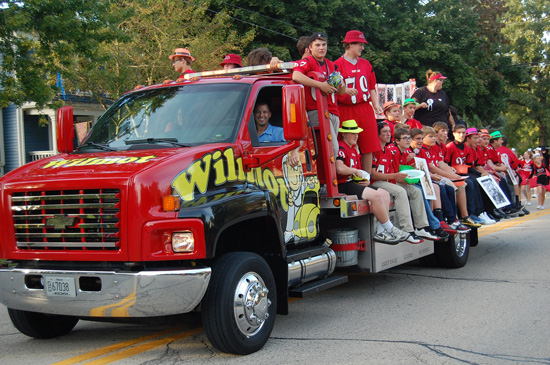 Wilmot Union High School hit the streets of Wilmot Friday evening for the annual Homecoming parade.
The parade started at the fairgrounds, traveled south down Highway W to downtown Wilmot and then turned back to the school.
School groups, community groups and bands from Wilmot Union High School, Lakewood School, Randall School and Riverview School participated.
Here is some video of the emergency vehicles that loudly started off the parade:

Here is some video of the bands:

Here are some more photos: