The Silver Lake Village Board has scheduled a special board meeting at 7 p.m., Thursday, Sept. 24.
The special meeting notice says the meeting is for the purpose of discussing and possibly acting on the fire contract.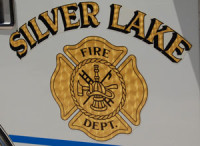 The board voted in July to pursue negotiations with Salem over contracting with Town of Salem Fire/Rescue to provide fire protection and emergency medical services to the village. The vote followed a contentious debate. It passed with a no vote by Trustee Roger Johnson and an abstention by Trustee Carolyn Dodge, who is the Silver Lake Rescue Squad treasurer.
Currently, fire protection is provided by the village's Silver Lake Fire Department. EMS is provided by Silver Lake Rescue Squad Inc., a private non-profit organization the village contracts with annually.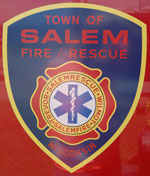 This is not the first time Silver Lake has approached Salem for fire and EMS services. The board voted in Sept. 2013 to negotiate with Salem. The resulting proposal called for an initial yearly fee of about $100,000. Further consideration of that agreement stalled when a citizen initiative placed a referendum on the issue on the Nov. 2014 ballot. The referendum seeking to ban the village from contracting with Salem for fire and EMS failed No 638 to Yes 474.