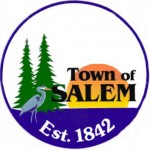 The Salem Town Board approved the demolition of the structures on three properties at last week's Town Board meeting.
The properties are:
22002 60th St., Salem (the former Jigsaw Tavern), residential/commercial building and garage.
26933 98th St., Trevor, residential building and shed.
28405 106th St., Salem,  residential building and garage.
The board accepted the bid for demolishing all three properties to Barhyte & Sons Excavating and Landscaping in the amount of $28,880.
Once the demolition is done, the town sends out an invoice for payment to the property owner, said town Clerk Cindi Ernest.  If it is not paid, then it is placed on the property tax for the property for that year.