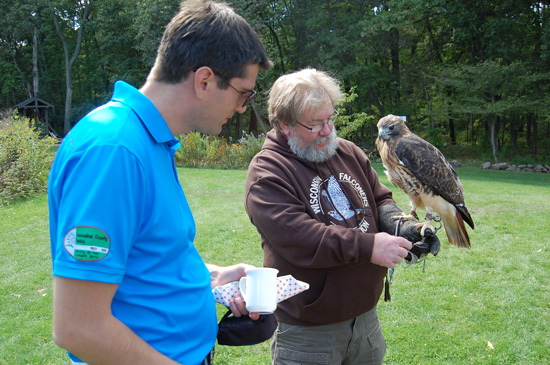 Pringle Nature Center inside Bristol Woods County Park held its Fall Fun Fest/International Migratory Bird Day Celebration on Saturday.
Attendees were able to partake in a number of outdoor activities on a beautiful afternoon. There were hayrides through the center's trails and activities such as pumpkin decorating and birdhouse making.
A live falcon and an owl were also on display.
Music was provided by the Grateful Deadliners, a band made up of current and former journalists (hence the name):

Here are some more photos: