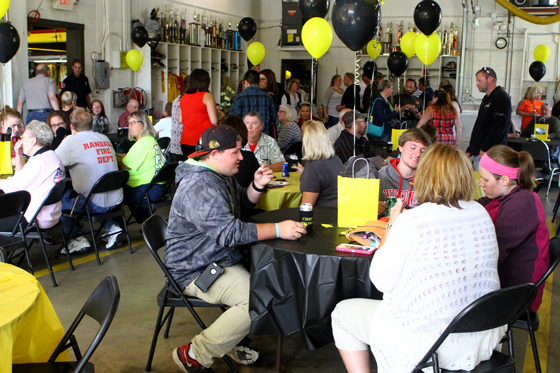 Saturday afternoon, friends and family gathered to recognize two long time community servants. Town of Salem Fire and Rescue recognized the retirement of Battalion Chief Greg Brown and firefighter David Gyger. Brown served 40 years and Gyger, 41. Both had been members of the Wilmot Fire Department before the consolidation.
Both were presented with personalized drawings.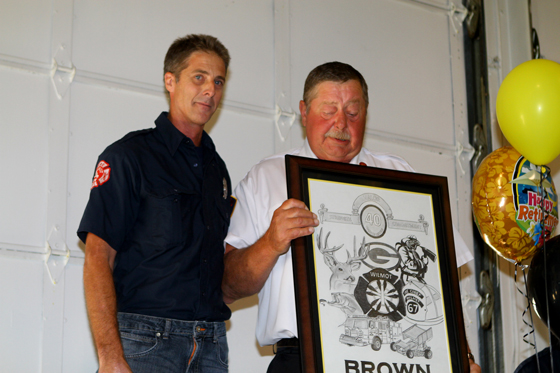 The yellow decorations, the yellow rigs on the drawing are because Wilmot is the department with the yellow apparatus.