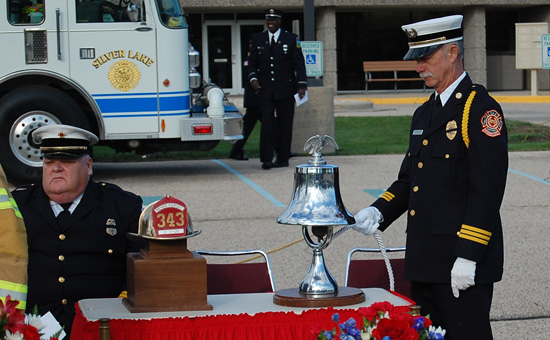 A 9-11 remembrance ceremony was held Friday outside the Kenosha County Center in Bristol.
The ceremony was organized by the Silver Lake Fire Department along with the Kenosha County Memorial Team.
The ceremony included several speakers from area fire and law enforcement agencies, a ceremonial ringing of the bell, the placing of wreaths commemorating the deaths among firefighters, police offices, armed services personnel and civilians in the terrorist attack on the World Trade Center in New York, the Pentagon in Washington DC and the crash of Flight 93 in Pennsylvania on Sept. 11, 2001.
Here is some video of scenes from the ceremony followed by some more photos: