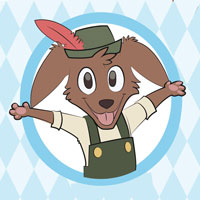 Note: Old Settlers Oktoberfest is a westofthei.com sponsor. — DH
Getting hungry for Old Settlers Oktoberfest on Sept. 12 at Old Settlers County Park in Paddock Lake?
There will be some great food available. Here's just a few of the menu items:
Glazed (a westofthei.com sponsor) will be serving German pretzels, pretzel bites, Bienenstich, Madelbrot, apple or cherry slices and assorted cookies.
Hill Country Market (a westofthei.com sponsor) will have butterflied pork chop sandwich, German bratwurst, hamburger potato salad and chips
Meyers Family Farm  will be roasting fresh sweet corn and serving watermelon slices.
Drifter's will have chicken schnitzel sandwiches, fried pickles, cheese curds and tortilla chips and cheese.
Colony House will have beef Stroganoff, potato bacon soup and chicken spaetzel fricassee.
JR European Cuisine will have potato pancakes with applesauce or sour cream.
For more information about Old Settlers Oktoberfest, click here.