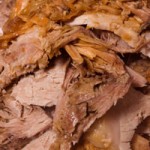 Seno's 20th Anniversary Celebration – Woodland Festival and Pig Roast will take place Saturday, Sept. 12.
The 20th Anniversary Celebration will honor and enjoy all things woodland. After all, Seno K/RLT Conservancy is a tree farm.  There will be activities and games for the young and young at heart, demonstrations, make-and-takes, exhibitors, an awesome silent auction, great food and live music.
Festival only is $6 per person and ages  5 and under are free. No reservation required.
Festival with dinner is $12 per adult and ages 6 to 12 – $6 each. 5 and under are free. Reservations are required for festival with dinner.
Call 262-539-3222 or email nan@senokrlt.org for more information.
Seno K/RLT Conservancy is located at 3606 Dyer Lake Road, Wheatland (Burlington).