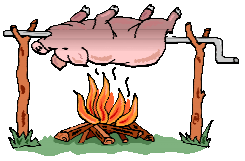 The Twin Runners Snowmobile Club will host its 9th Annual Pig Roast Vintage Snowmobile Show & Swap from noon to 5 p.m., on Sept. 20.
The event will be held at 469 W. Main St., Twin Lakes.
This year there will be a groomer raffle. With the money raised off this raffle, the club is hoping to offset the cost of a piece of grooming equipment. This piece of equipment would be used to groom local club trails in and around Twin Lakes.
Groomer raffle ticket cost are one for $10, three for $20 with prizes being as follows:
2015 Caravan Aluminum Trailer donated by Twin Lakes Marine.
Yamaha 2000W Inverter Generator donated by Recreation Plus.
Husqvarna 24" Chain Saw donated by Novotny sales.
39" Visio LED TV donated by the Twin Runners.
Winners will be drawn at the Pig Roast. You do not have to be present to win.
If your interested in getting tickets, please contact AJ Johnson at 262-206-8073 for tickets.