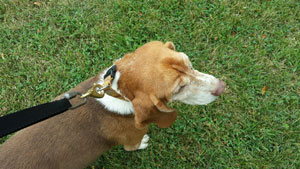 A older, beagle-like, male dog is being held by Randall town officials.
The dog was found running loose in the area of the Randall Fire Department Station in Bassett.
Call 877-2165 to claim this dog or if you have any information about who might be the owner.
UPDATE — Dog claimed.