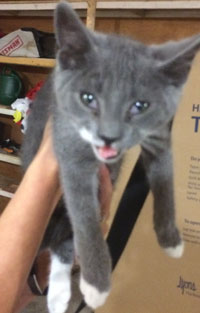 A lost kitten was found on the north side of Paddock Lake.
The kitten is described as a small, gray female with white feet and wearing a pink collar with a bell.
Anyone with information about this kitten's owner can call 262-586-8282.
UPDATE 9:54 p.m. — Kitten reunited with owner.