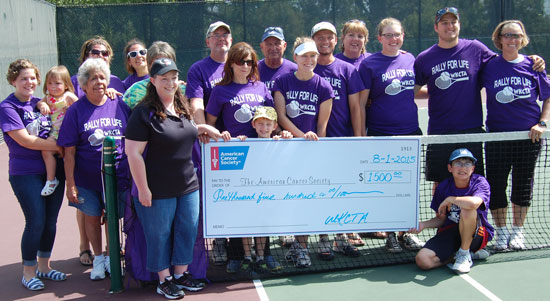 The Western Kenosha County Tennis Association hosted its second annual 24-hour tennis fundraiser "Rally for Life" Friday and Saturday at the Central High School tennis courts.
The event started at 4 p.m. Friday and continued with someone playing tennis until 4 p.m., Saturday.
The event also raised money for the American Cancer Society and collected donations for The Sharing Center. Saturday, a donation of $1,500 was made to the American Cancer Society.
A variety of activities kept the tennis balls crossing the net and the fun flowing, including various games, mini tournaments and a luminary lighting. Some participants stayed over night at the courts.
Here is a list of sponsors for the event.
Here are some more photos from the waning hours of the 24-hour event on Saturday: