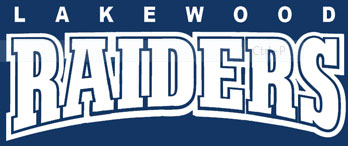 The Twin Lakes School District Board (Lakewood School) on Thursday adopted a draft of a new compensation model that school officials feel will help the district attract and keep top teaching talent.
The new model introduces some elements reminiscent of pre-Act 10 contracts, but having pay adjustments based on merit and professional development, not time.
Before Act 10 passed in 2011, most teachers were represented by unions that negotiated contracts. Act. 10 limited the ability of public sector employees to engage in collective bargaining.
"We felt the need to press with this because in this post Act 10 world (where) everything is  locked in place and the only increase people get is CPI, a teacher's only chance for any upward mobility is to jump districts," said Price. "We don't want to see our best talent leave." Turnover, with recruitment and retraining costs, is expensive, he added.
The draft model for Lakewood creates three levels and then ranges within those levels. Level 1 is called the mentorship level and is foreseen as for teachers in their first through fifth years of teaching. Level 2 is professional teacher, for teachers with six plus years of experience. Level 3 is for teachers with 10 years of experience and level 4 or master teacher level is for students with 15 years or more.
To advance in ranges within their levels, teachers would have to meet certain criteria. Each teacher's performance will be scored and their ranking within their level determine the amount of their annual salary increase.
There also will be yearly and annual stipends. Annual stipends will be paid each year over a career once accomplished, such as receiving a master's degree. Yearly stipends will be paid once a year as long as they apply for things like coaching sports or overseeing extracurricular activities.
Asked if enacting this type of compensation model will lead to increased personnel costs over time, Price replied:
We are confident that this plan is structured in a way that controls costs over time. It is both predictable and sustainable over a long duration. Under old models, districts had limited control of salaries and in most cases, an individual would reach max salary within 10 years. Our model stretches out over 15 years.  This creates a sustainable salary structure due to the duration of a typical teaching career.  As veteran teachers with higher income enter retirement, new teachers will in theory replace them at a lesser cost. On a typical staff, 30 percent are new to the profession, 30 percent are mid career, and 30 percent are veteran. Factor in a 10 percent fluctuation and the compensation model will balance itself out over time."
A committee with representation from administration, the school board and staff worked on the draft at meetings starting in March. The result is better than a model that would have just been passed down from the top, Price said.
The model adopted unanimously by the School Board (member Jennifer Matlock was absent) Thursday was a draft. The intention is to further refine the document over this school year and implement it for the 2016-17 school year.
Price said the Twin Lakes district is the first in the area to adopt such a model and perhaps the first small district in the state to do so.
"We feel this is a real positive step," Price said. "This sets us apart from the area schools…"
Here is the whole draft model document considered by the board Thursday.