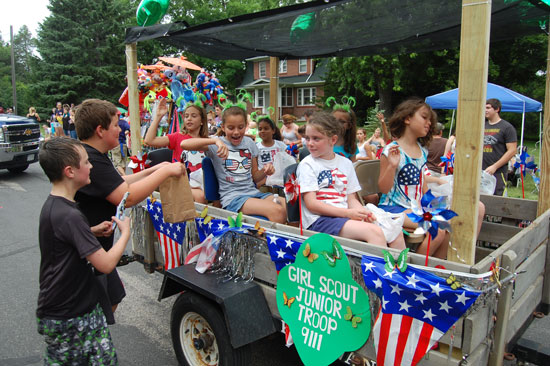 The Bristol Progress Days Parade took place on the streets of central Bristol Sunday.
The parade is one of the largest summer parades in the area and has a well-earned reputation as being an event that supplies young watchers with as much candy as Halloween, all thrown from participants in the parade.
This year's parade also had a flyover from the AIR-One helicopter. The helicopter, used for police and related work, landed near the parade route to allow people a closer look.
The parade included six marching bands and numerous entries from local businesses and organizations as well as local, county and state elected officials.
Here is some video of the bands followed by many more photos from the parade: