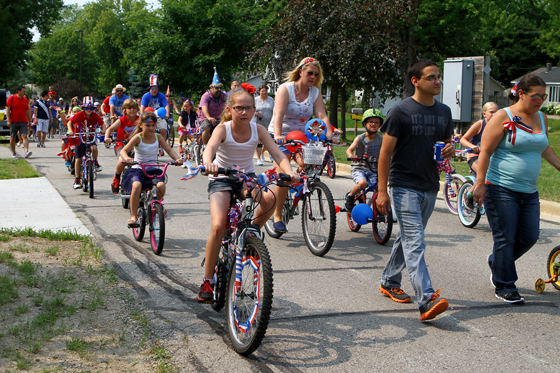 Paddock Lake hosted is annual Fourth of July Bike Parade Saturday morning.
Bike decorated to reflect the spirit of the day traveled across town, from McAlonan Park on the west side of the lake to Village Hall on the east side of the lake.
After all that pedaling, participants were treated to a refreshments.
Here is some video followed by some more photos: