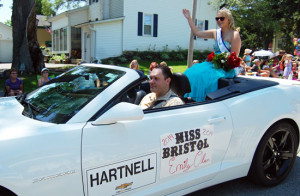 There is still time to register to participate in the Bristol Progress Days parade.
The parade will feature a number of marching bands and entries from area organizations and businesses.
The parade will step off at 12:30 p.m. on Sunday, July 12.
Here is more information on participating, including contact information and a route map.