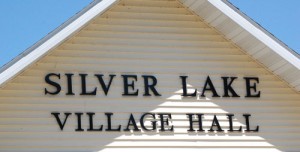 The Silver Lake Village Board Committee of the Whole meeting for the first Wednesday of the month has been changed for this Wednesday to a regular board meeting, according to the official agenda posted Tuesday.
At a regular meeting, action can be taken on items. Not so at a Committee of the Whole.
Among the agenda items listed for possible action are refinancing of the loan the village is using to purchase a building for a library branch and fire/rescue.